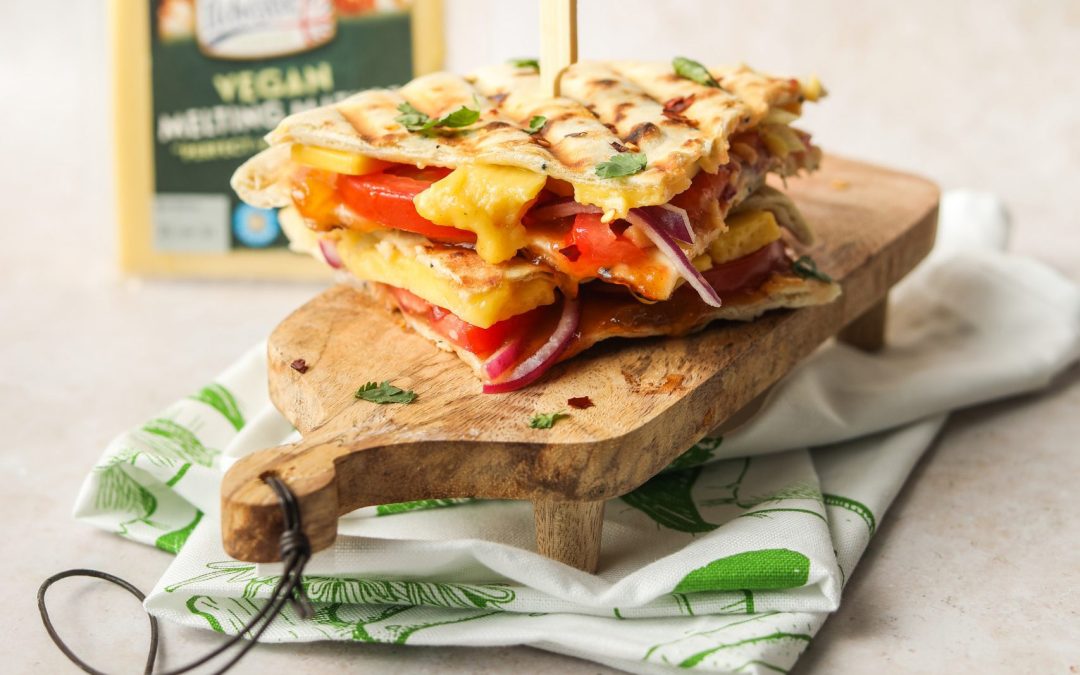 Ilchester® Vegan Melting Mature Naan Toastie
| | |
| --- | --- |
| makes 2 | prep: 5 mins   cook: 2-5 mins |
Ingredients:
1 large naan or flatbread
1 tablespoon of mango chutney
1/4 red onion (thinly sliced)
1/2 large tomato (thinly sliced)
60g Ilchester® Vegan Melting Mature (sliced)
1 spring onion (sliced)
A few fresh coriander leave (optional)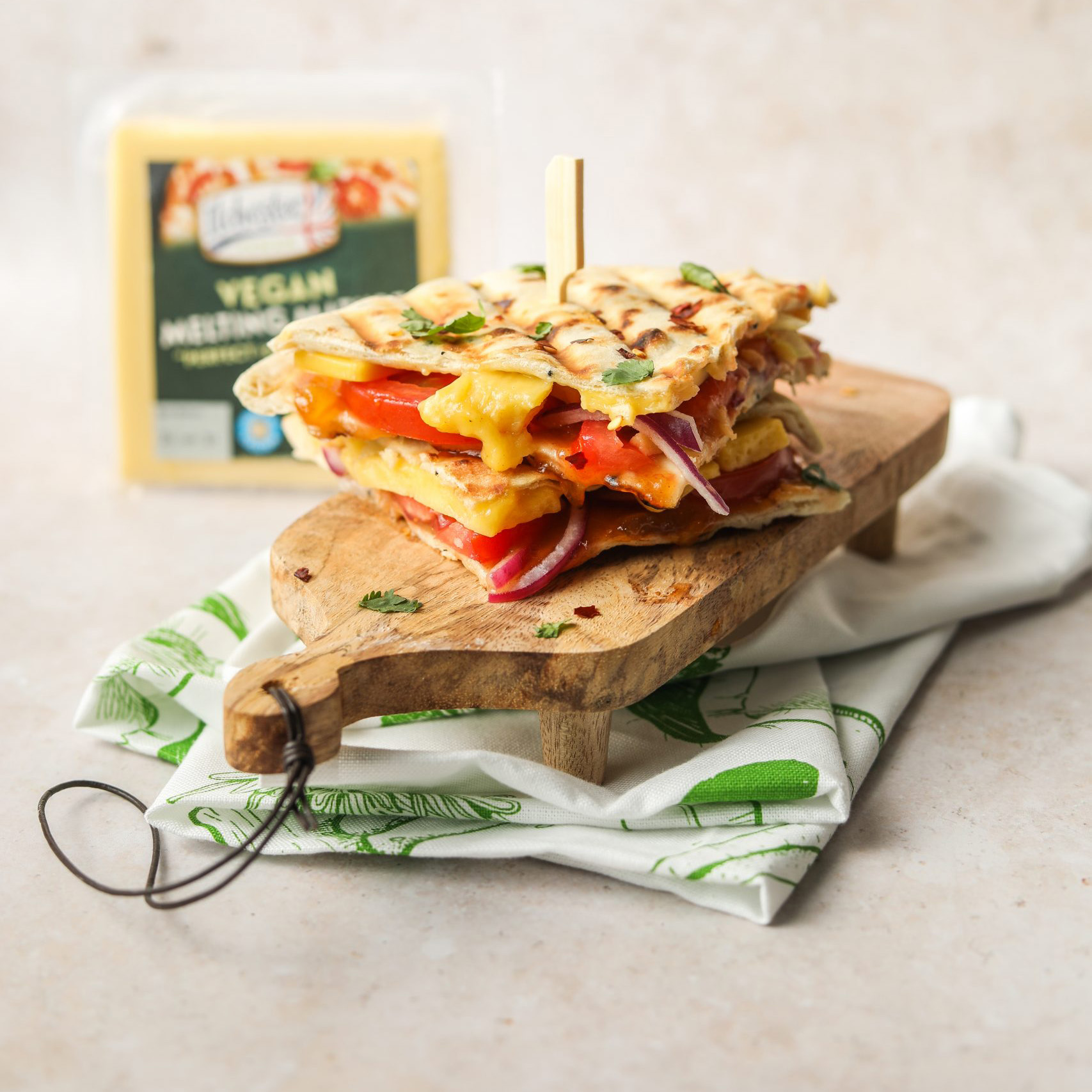 How to make
Begin by slicing the naan or flatbread roughly in half. Place the bottom half onto a toastie maker or a grill pan on the hob.
Spread the mango chutney onto the slice and then add the red onion and tomato.
Add the slices of melting mature and then top with sliced spring onion and fresh coriander.
Place the rest of the naan on top and if using a toastie maker close the lid.
If using the hob either push down firmly on the top with a spatula or place a heavy pan on top.
You'll need to flip the toastie over if using this method after a few minutes.
Once cooked allow to cool for a couple of minutes before devouring. Enjoy!