Ilchester® Vegan Melting Mature Cheeze Sticks
| | |
| --- | --- |
| makes 2 | prep: 10 mins   cook: 5-6 mins |
Ingredients:
2 blocks of Ilchester® Melting Mature Cheeze
2 tablespoons of plain flour
50ml vegan egg substitute (e.g., Oggs Aquafaba)
80g panko breadcrumbs
1/2 teaspoon of paprika
Salsa or dip of choice to serve
Simply halve the ingredients should you only be using 1 block of cheeze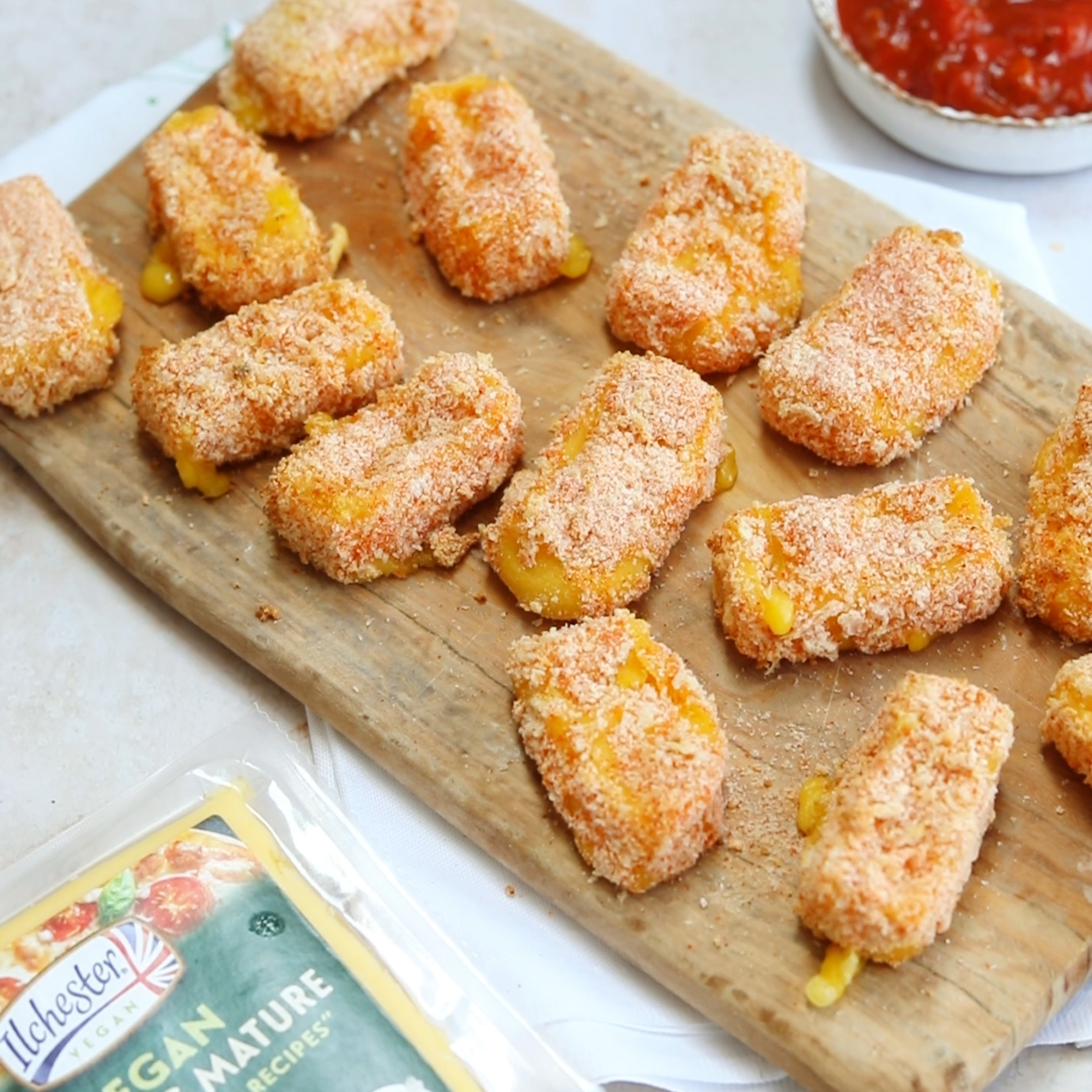 How to make
Begin by combining the panko breadcrumbs with paprika. Now blend into finer crumbs.
Cut each block of cheeze into 8. Then roll each chunk in flour first, then egg substitute then breadcrumbs. Repeat until all the cheeze is covered.
If air frying air fry at approximately 200c for 5-6 minutes. If using the oven, preheat it to 180c and bake for 6-8 minutes until the cheeze is soft.
Regardless of cooking method allow the cheeze sticks to cool for 4-5 minutes before enjoying with your favourite dip.